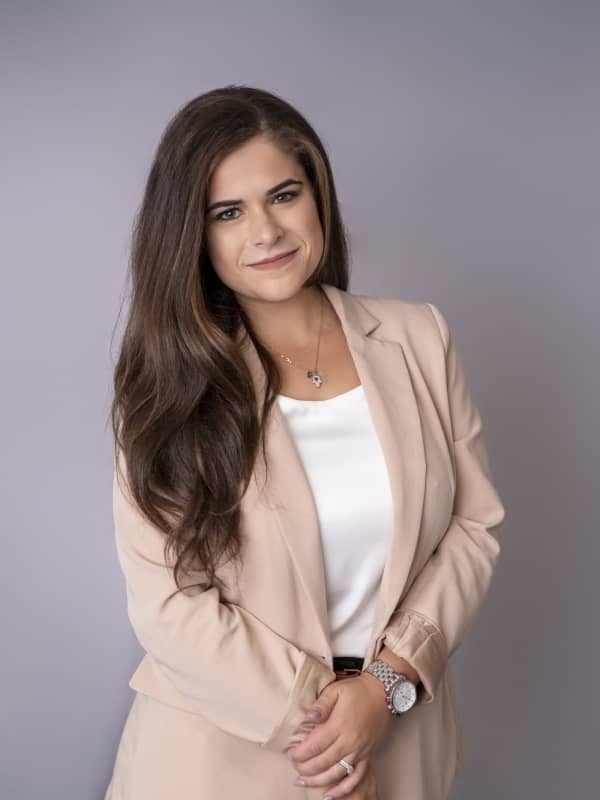 Dr. Irina Gorelik, Psy.D.
Hi! Welcome and thank you for considering my services to support your needs! I am a licensed psychologist (fluent in English & Russian) who has experience providing psychotherapy with children, adolescents, and adults. I also provide parenting-centered therapy, parent coaching, and consultation sessions, as well as workshops in schools, child care centers, workplaces, and other organizations!
Deciding to seek support is not easy. My goal is to provide a consistent, safe, and judgment-free space where clients can gain a deeper understanding of themselves, and their patterns. I bring warmth, compassion, curiosity, and a sense of humor to my sessions & collaboratively work with my clients to help them achieve their vision for their current and future selves.
I received a Doctor of Psychology (PsyD) degree in School-Clinical Child Psychology and a Master of Science in Education (MSEd) degree in School Psychology, with a bilingual extension
from Pace University in NYC. My training involved a combination of experience in school systems, community mental health centers, and hospitals – working with clients across the lifespan.
I completed my pre-doctoral internship at Maimonides Medical Center in Brooklyn, where I stayed on as a Staff Psychologist following my training. While there, I worked with children ages 4-18 and their parents to address various complex diagnoses, symptoms, and systemic challenges. I also conducted clinical supervision with psychiatry residents and psychology trainees in psychotherapy and psychological testing, taught courses to trainees, and served as a Co-Director of the Psychology Externship Program. I also served as an Adjunct Professor at Brooklyn College, teaching introductory Psychology as well as Child Development.
I currently see clients (children, adolescents, parents, and adults) privately, and within a group practice in Brooklyn, NY.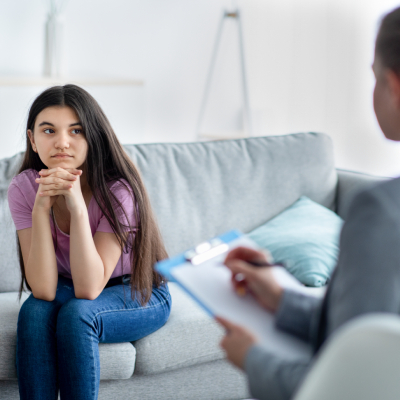 Being a child or a teenager in the modern day is not always easy. In my work with this population, I am passionate about helping kids/teens learn ways to cope with their emotions and stressors, and help them learn to accept themselves and build self-worth. When working with children, my priority is to try to put myself in their shoes and immerse myself in the world they are part of. I believe in meeting kids where they are, while also giving them to tools to manage the social-emotional aspects of their lives with more confidence. Some of the common challenges that I work with include: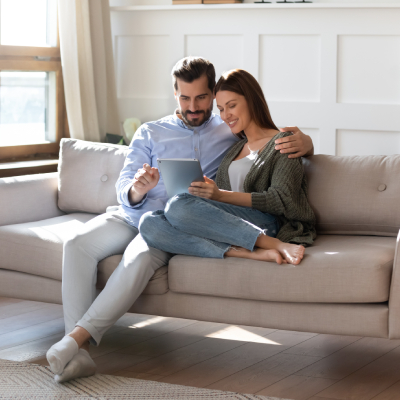 Parent-Centered Therapy & Consultations
I am a big proponent of empowering parents, as children thrive in homes where parents are able
to feel supported. Often times, parents find themselves in "auto-pilot" mode when managing
challenging aspects of parenting. Many parents hope for a deeper connection with their children,
but are unsure of the steps to take to get there. In parenting-centered therapy, We will explore what feels the most challenging and collaboratively come up with tools and strategies to help you feel more confident in your parenting journey, as well as try to determine road blocks that may come up. Parenting-centered therapy can be continuous, or consultations can be offered on an as-needed basis, depending on the family's goals. Some of the areas that I support parents with include:
Family Changes/Adjustments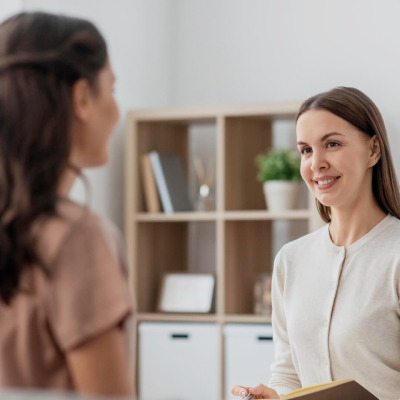 Making the choice to seek support can feel daunting, especially when it requires vulnerability. In individual psychotherapy for adults, my first goal is to build a comfortable and trusting relationship with my client. In that way, I can be supportive and listen, while also helping to build insight into patterns and  providing gentle encouragement towards the changes that one may be hoping to make. I also believe that the therapeutic relationship is collaborative. I hope to help my clients understand themselves, their nervous system, and their emotional patterns so that they can feel more in  control of their lives. Some of the issues that adult clients seek help with ar:
Interpersonal Relationships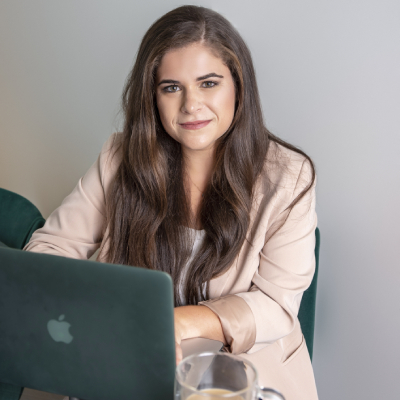 Outside of therapy, I conduct various workshops which can be virtual or in-person
(NYC), designed to strengthen the support systems around children and adolescents,
emphasizing the mental well-being of both the young individuals and their caregivers. The topics
and content of the workshops can be tailored to the needs of the organization. Some originations
I have worked with include schools, child care centers, corporate companies, as well as religious
and community centers.
Some examples of workshops I have led are:
Managing Challenging Behaviors
Building Emotion Regulation
Managing Childhood Anxiety
Coping With Life Changes: New Siblings, Back To School
Parent Advocacy: Evaluations, IEPS, And Accessing Services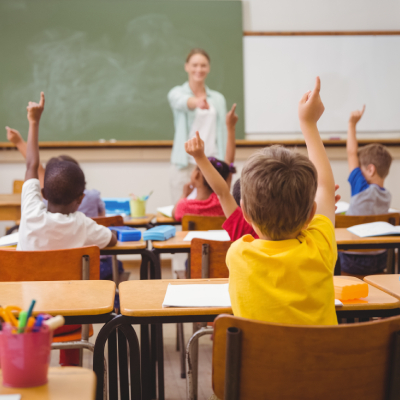 Navigating school systems can be challenging. Depending on a child's unique needs, some
children may be eligible for supports (OT, PT, Speech, Counseling) to help them thrive in social
and academic settings, however the steps to access these services are often not made clear to
parents. My training in school psychology and familiarity within NYS school systems provided
me with an in-depth understanding of some of the challenges children face in schools, while also
giving me first-hand knowledge of the rights and procedures within the Department of
Education. In addition to my school psychology training, I spent four years working within the
NYS Early Intervention system, so I am familiar with the breadth of services available to
children from the ages of 0-21. I am passionate about promoting parental advocacy and I am
comfortable to collaborate with school/city/state personnel to ensure clients are receiving the
services they may require across settings.
Ways I can support your child across settings include:
Educational Consultations
Collaborating with other providers (OT, Speech, Teachers, School Psychologists, etc.)
Reviewing neuropsychological and psychoeducational testing reports
Attending IFSP/CPSE/CSE meetings
Brief Overview of Concerns
Outline of Therapy Process
Therapist's Specializations
Financial and Scheduling Information
Question and Answer Session
Dr. Irina Gorelik would love your feedback. Post a review to our profile.
If

you

have

any

questions

please

feel

free

to

reach

out!
Dr. Irina Gorelik is here for you and your questions. You and your loved ones are important to us which is why we take the time out to give 10-15 min FREE consultations.